About
J L Davis Insurance Inc.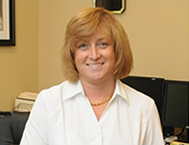 Javina (JAY) Davis
Jay is the President and Founder of JL Davis Insurance Inc. She has been in the insurance industry for almost 30 years. Jay is very active in servicing the insurance needs of clients, and developing new and lasting relationships with clients. Jay was a founder and was on the Board of the Business Builders Networking Group of Limerick.
Jay is married to Greg and has one daughter who currently resides in Colorado. She has one grandchild on the way. And, let us not forget her German Shorthair Pointer, Deuce.
Jay is a graduate of Perkiomen Valley High School, class of 1981. She has been a member of the Perkiomen Valley Chamber of Commerce, as well as many other area organizations throughout the years. In her spare time she enjoys boating at Lake Gaston and spending time with her family.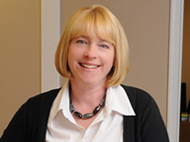 Joanne Czerpak
Joanne is a Customer Service Specialist for the agency who is also licensed in Property and Casualty insurance. She graduated from Lower Moreland High School and Montgomery County Community College. She has been in the insurance industry since 1992.
Joanne resides with her three children in Lower Pottsgrove Township. She enjoys spending her free time reading and spending time with her family. She is an active volunteer in her community.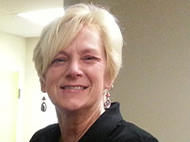 Karen Arcaro
Karen is an alumna of Christopher Dock High School, class of 1979. She has worked as a bookkeeper in different industries and was a small business owner for ten years before she came to work at the agency.
Karen and her husband, Armand, reside in Harleysville. Karen enjoys spending time with her two adult children and any place warm and sunny! Baking and reading are also favorite pastimes.